Our electricians perform all types of electrical work
The Verbruggen Group also has a team of electrical experts. For 25 years, the Belgian company has been installing electrical systems across Belgium and around Brussels.
Do you want a modern electrical system that meets all the current standards? Call on our teams, they will give you the best advice!
Each building requires special attention when drawing up the electrical plan and having it verified by an approved body. The equipment for your company or store requires expertise, attention to detail and personalised monitoring. We meticulously study the specifications to ensure your electrical system and  lighting are perfect.
Electricity and lighting
 Each company is unique, which is why we offer a personalised approach for your electrical system. Our engineers and site teams carefully study your project to provide a solution adapted to your lighting and power needs.
We accurately calculate the required power, the type of wiring, calculate the diameters, which level of protection to use…
Whether you need a high voltage system, lighting studies, security systems, automation or a mix of wiring, we conduct a comprehensive study of your electrical system.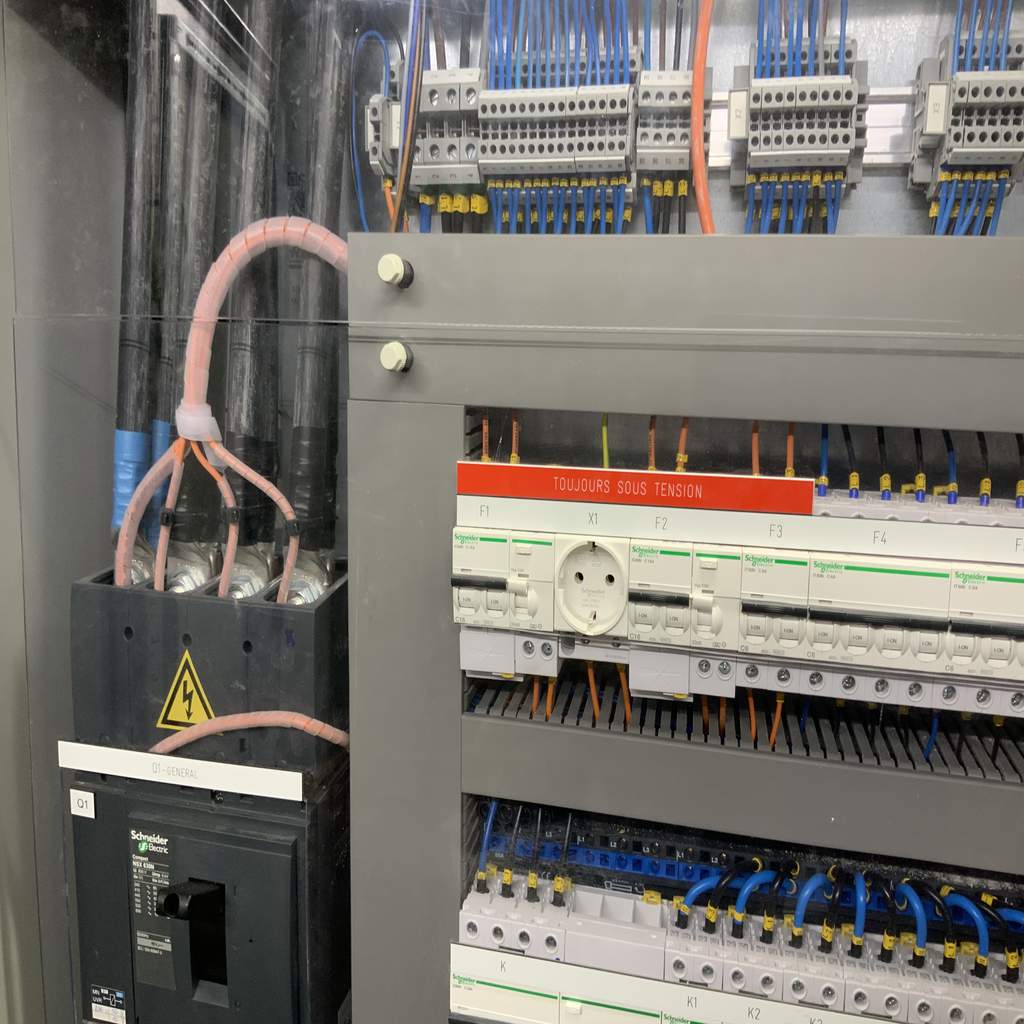 IT room wiring
IT rooms contain all the critical equipment needed to run your IT system.
It is at the very heart of your business. As such, this absolutely essential IT room requires an electrical supply that will not be interrupted.
The increasing load on these systems requires an infrastructure with high performance wiring and quality equipment.
For durable and reliable cabling in your network, we offer carefully installed and rigorously tested lines based on a suitable protocol.